World Congress of Families Leadership Memo
Importance of Australian marriage vote,  Pope Francis affirms unchangeable marriage and gender truths, African Americans rally against Margaret Sanger statue, and Canadian PM Justin Trudeau forces abortion money on Africa.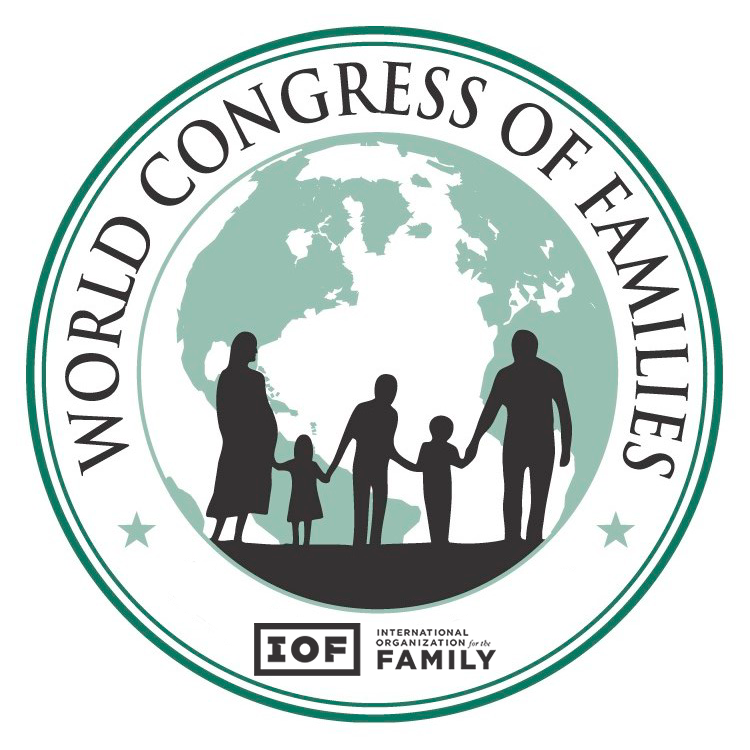 "A project of the International Organization for Family, uniting and equipping leaders worldwide to promote the natural family."
THURSDAY, SEPTEMBER 7, 2017
Australian Marriage Vote – Change Has Consequences
In a few weeks, Australians will be asked to vote (by postal ballot) in a non-binding referendum on whether or not they want to change the nation's marriage law. If a majority vote yes, proponents of marriage-mutation will move ahead with legislation for same-sex "marriage."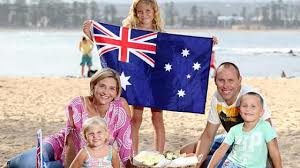 Some of the consequences and effects of changing the definition of marriage are hidden.  "The homosexual lifestyle and fluid gender theory would be further adopted and intolerantly promoted in our community and schools were our marriage definition to change. That is not fear-mongering. It is fact."
Australian schools would be encouraged to promote so-called gender theory – the idea that an individual shouldn't be limited to his sex at birth, but should be free to choose among a mindboggling number of options. (One popular blogsite actually lists 112 different "genders").  It also demands that a
transgender should have the unqualified right to force society to confirm his/her choices. So that, if a 12-year-old boy decides he's a girl (because that's the way he feels/self-identifies), schools must allow him to use girls' showers, changing rooms and toilets.  Same-sex marriage will strengthen this calamitous movement.  Read more of the gender ideology consequences of changing marriage.
To learn more about all of the consequences of redefining marriage, click here.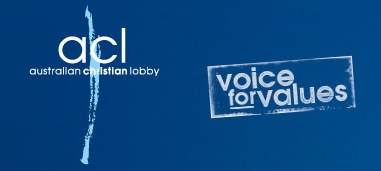 The Australian Christian Lobby (ACL is a World Congress of Families Partner), is a key player in the campaign to preserve marriage Down Under.  Read more about ACL.
Pope Francis Speaks Out on Marriage and Gender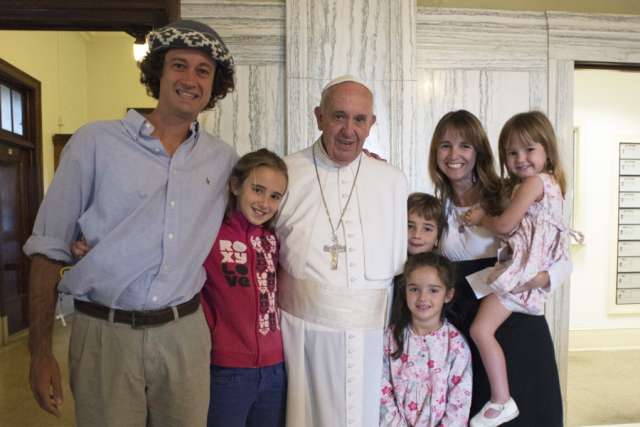 In a book released on September 6, Pope Francis speaks out on marriage ("We cannot change it. This is the nature of things") and gender (It's a mistake to teach children that they can change their gender).
The Pope wondered if widespread confusion about marriage and gender are based on a fear of differences and urged researchers to study the subject.
The title of the Pope's 417-page book (written in French) is "Politics and Society."  Read more from the story in The Catholic Herald.
Put Sanger's Statue Where It Belongs

While much has been made of Confederate statues being offensive to racial minorities, one of the most offensive (not related to the Confederacy) sits not in a secluded public park, but in a place of honor in the Smithsonian Institution. There's a statue of Margaret Sanger in an exhibit ironically called the Museum's "Struggle for Justice" display.
The founder of Planned Parenthood, Sanger was a seminal figure in the legalization of abortion in the United States and abroad. LifeSiteNews discloses that more than 19 million African American babies have been aborted since Roe v. Wade. The slaughter continues at the rate of 900 African American babies a day, on average.
And that's precisely what Margaret Sanger intended.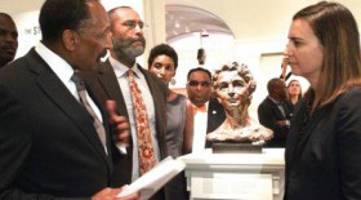 Sanger was a proponent of eugenics – the idea that the population of what were termed inferior races should be held down, so that superior races (whites, especially Northern Europeans) would remain dominant. In furtherance of this, the mother of population control spoke at Ku Klux Klan rallies and communicated with supporters of Adolf Hitler. Today, 70% of Planned Parenthood clinics (where most abortions are performed in the United States) are located in black and Hispanic neighborhoods.
There is an ongoing campaign, spearheaded by a group of African American pastors, to remove Sanger's bust from the Smithsonian.
The museum argues that it's simply recognizing Sanger's "historical significance."  To this Bishop E.W. Jackson, president and founder of Ministers Taking a Stand, replies: "If they must recognize her 'historical significance,' place her with busts of Pharaoh, Herod, Hitler, Stalin, Mao Zedong, Goebbels, Pol Pot and Dr. Mengele."
Read the LifeSite News story.
Read more about Ministers Taking a Stand.
Trudeau Will Spend $650 Million to Abort African Babies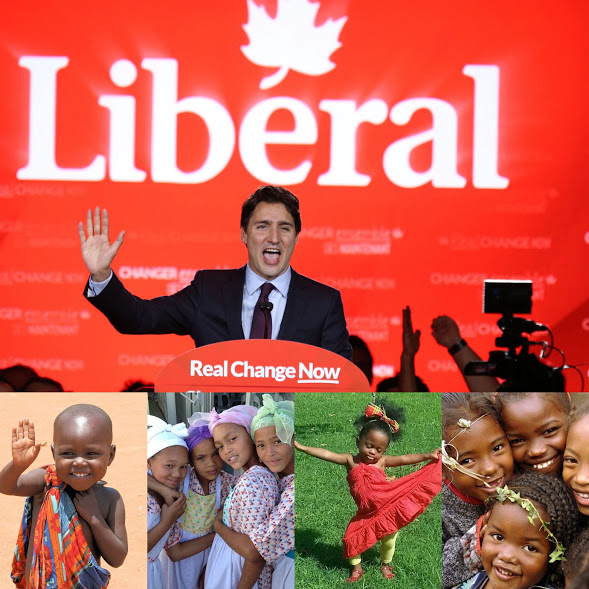 Speaking of eugenics (or cultural imperialism at the very least) Canadian Prime Minister Justin Trudeau has made promoting abortion in Africa the centerpiece of Canada's foreign policy. His government is committed to spending $650 million over the next three years on that effort.
It's as if Trudeau is telling Africans: "Listen, we know what's best for you. We want to promote the killing of African children not because we think the world could do with less of you, but for your own good." Translation: "We ruined our fertility rate. Now, we want to help you to ruin yours."
Click Here to sign the World Congress of Families petition against Trudeau's drive for abortion in
Africa.
Read more  from the REAL Women of Canada's July 13 press release ("Trudeau's Twisted Grasp of Health Care Needs in Africa").
Calendar of Upcoming Events
Thank You To All of Our World Congress of Families Partners For Your Support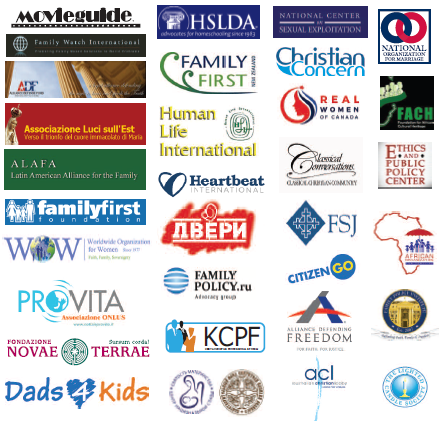 World Congress of Families Partners
Family Watch International
Fellowship of St. James
Foundation For African Cultural Heritage (Nigeria)
Georgian Demographic Society (Republic of Georgia)
Human Life International
Lighted Candle Society
National Center on Sexual Exploitation
National Organization for Marriage
Novae Terrae Foundation (Italy)
Power of Mothers
ProVita (Italy)
REAL Women of Canada
The Kenya Christian Professional Forum
Worldwide Organization For Women