World Congress of Families Fourth Caribbean Conference
St John, Antigua and Barbuda, June 29 -30, 2017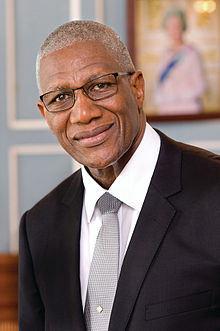 This was our 4th Caribbean conference. The first two were in Trinidad and Tobago and the third in Barbados last year— all coordinated by Rebekah Ali-Gouveia, WCF Caribbean Coordinator. =
Besides Antigua, there were participants from Trinidad, Barbados, St Lucia, Jamaica and Montserrat.
The conference was opened by Sir Rodney Williams, Governor General of Antigua and Barbuda, who strongly endorsed the conference's theme. As a sign of the growing influence of WCF, Governor Williams is the highest ranking official to ever address a regional conference.
Other speakers included: Don Feder (WCF Coordinator of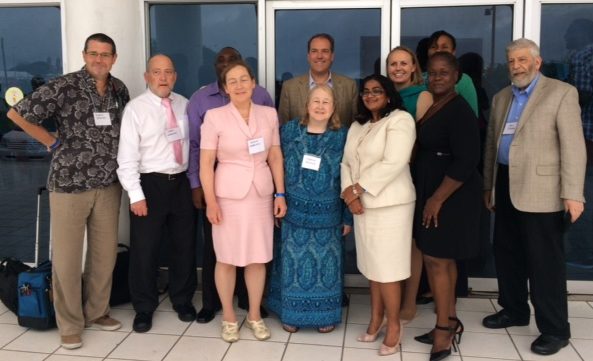 Regional Conferences and Coalitions Director), Glenn Stanton (Focus on the Family), Rebekah Ali-Gouveia, Donna Harrison (President of the American Association of Pro-Life OBGYNS), Dr. Martha Shuping (a clinical psychologist with Save One), Neil Joseph (a local anti-pornography activist), Lisa Thompson (National Center on Sexual Exploitation) Sarah Flood Beaubrun (Minister of External Affairs, St. Lucia), Dr. Godfrey St. Bernard (University of the West Indies), Philippa Davis (Jamaica Coalition for a Healthy Society), Douglas Napier (Alliance Defending Freedom) and Sharon Slater (Family Watch International)
Among the issues discussed were: marriage, demographics, marijuana, abortion, pornography, overcoming same-sex attraction, sexuality education, population control, prostitution and human-trafficking and defending the family at the OAS.
The conference was covered in The Antigua Observer (click here to read the story).
Special thanks to Sean Bird (Antigua Christian Coalition for a Healthy Society) and Rebekah Ali-Gouveia, who were instrumental in organizing the conference.