World Congress of Families Leadership Memo:  January 8, 2018
WCF 2017 in Review, Making A Difference for the Natural Family – This is an overview of WCF XI Budapest Family Summit and our five regional conferences in 2017.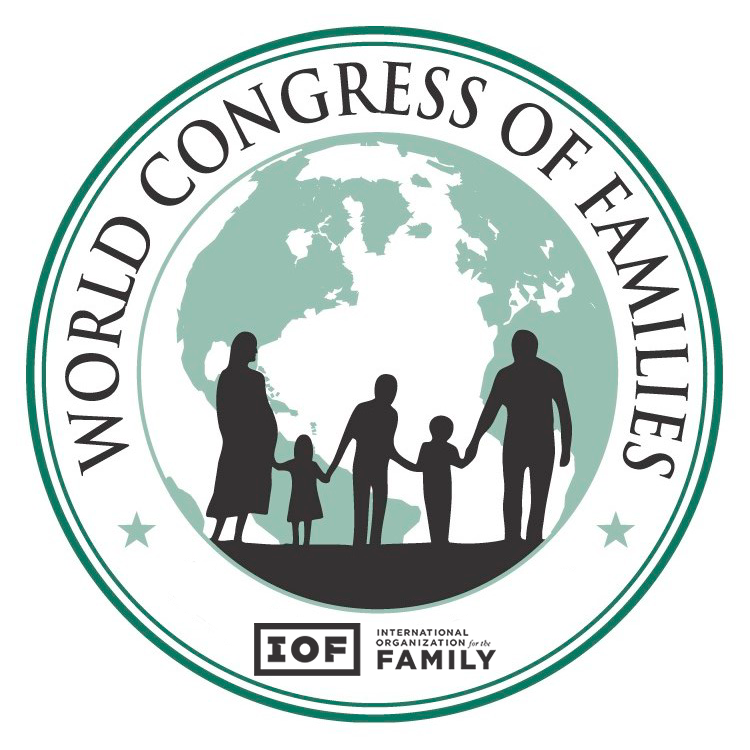 "For pro-family leaders…a project of the International Organization for Family, uniting and equipping leaders worldwide to promote the natural family."
World Congress of Families XI, The Budapest Family Summit – A Success by Any Measure
On May 25-28, more than 3,000 leaders, activists, scholars, clergy and media professionals gathered at the Budapest Congress Center for World Congress of Families XI – Building Family-Friendly Nations, Making Families Strong Again.  WCF XI was organized by the International Organization for the Family and the Hungarian Ministry of Human Capacities.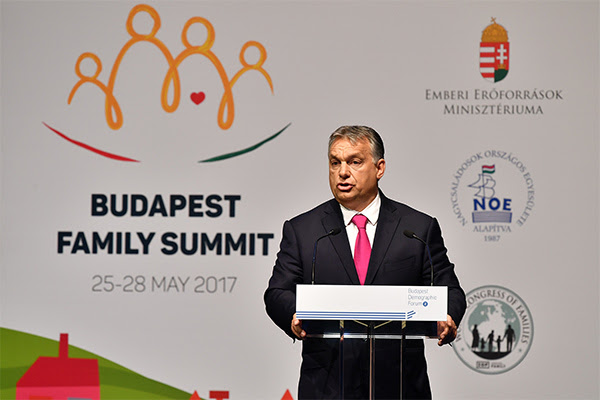 Prime Minister Viktor Orban Opens WCF XI Budapest Family Summit
Participants came from Canada, Mexico, Venezuela, Ecuador, the Caribbean, the United Kingdom, France, Romania, Finland, Poland, Moldova, Belarus, Russia, Kenya, Nigeria, Malawi, Cameroon, South Africa, Singapore, the Philippines, the United States, Australia, New Zealand and dozens of other countries on six continents.
Over the course of two days, they heard from more than 140 speakers on life issues (abortion, euthanasia and cloning), marriage, mothers and fathers, children, education, the sexual revolution, demographics, international institutions and the family, and other timely topics.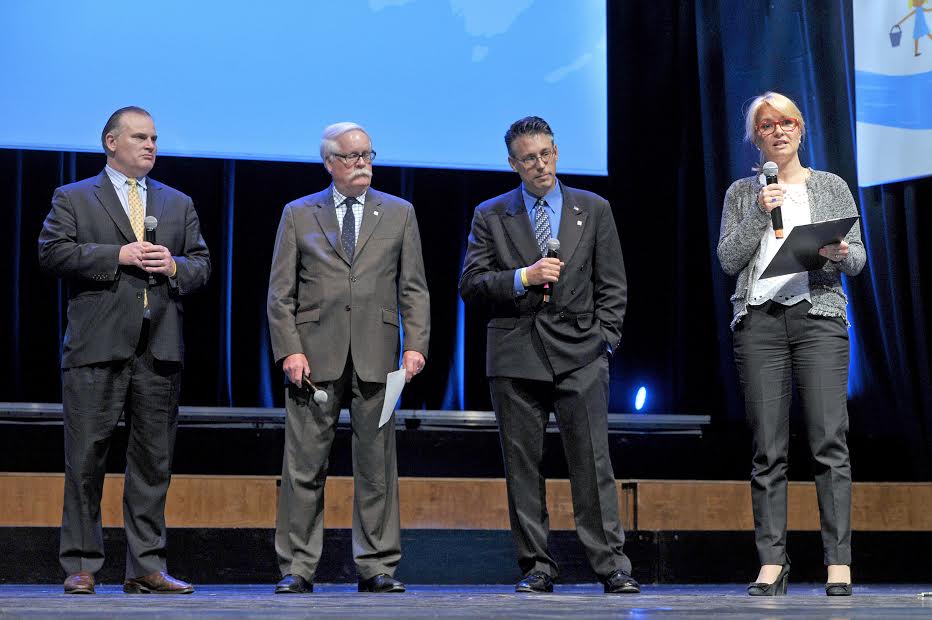 Brian Brown, Allan Carlson, Larry Jacobs, and Orsolya Pacsay-Tomassich
Plenary speakers included: Hungarian Prime Minister Viktor Orban, WCF/IOF President Brian Brown, WCF Managing Director Larry Jacobs, Zoltan Balog (Minister for Human Capacities in the Hungarian Government), Katlin Novak (Minister of State for the Family, Youth and International Affairs), Christiana von Habsburg-Lothringen (Archduchess of Austria), Natalia Yakunina (Sanctity of Motherhood Program, Russia), Ignacio Arsuaga (CitizenGo, Spain), Janice Shaw Crouse (Managing Director, World Congress of Families IX, Salt Lake City), Levan Vasadze (organizer, World Congress of Families X, Tbilisi), Christine de Marcellus de Vollmer (President, Latin American Alliance for the Family, Venezuela), Duarte Pio di Braganza (the Duke of Braganza, Portugal),   Errol Naidoo (Director, Family Policy Institute, South Africa) and Ted Baehr (Founder and Publisher of Movieguide).
Previous Congresses were held in Prague (1997), Geneva (1999), Mexico City (2004), Warsaw (2007), Amsterdam (2009), Madrid (2012), Sydney (2013), Salt Lake City (2015) and Tbilisi, Republic of Georgia (2016).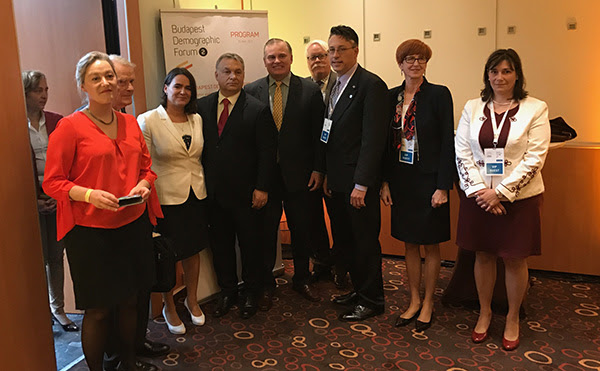 IOF Team Meets with Hungarian PM Viktor Orban, Hungarian Sec. of State, Katalin Novak, & Polish Minister for Family, Labour & Social Policy, Elzbieta Rafalska
World Congress of Families XI, Budapest Family Summit was preceded by the Budapest Demographic Forum II, sponsored by the Hungarian government, which included experts and officeholders from all over the world.   One of Us, the European Federation for Life and Human Dignity, also held its European Forum II as part of the Budapest Family Summit, on May 27.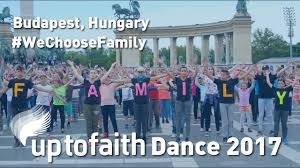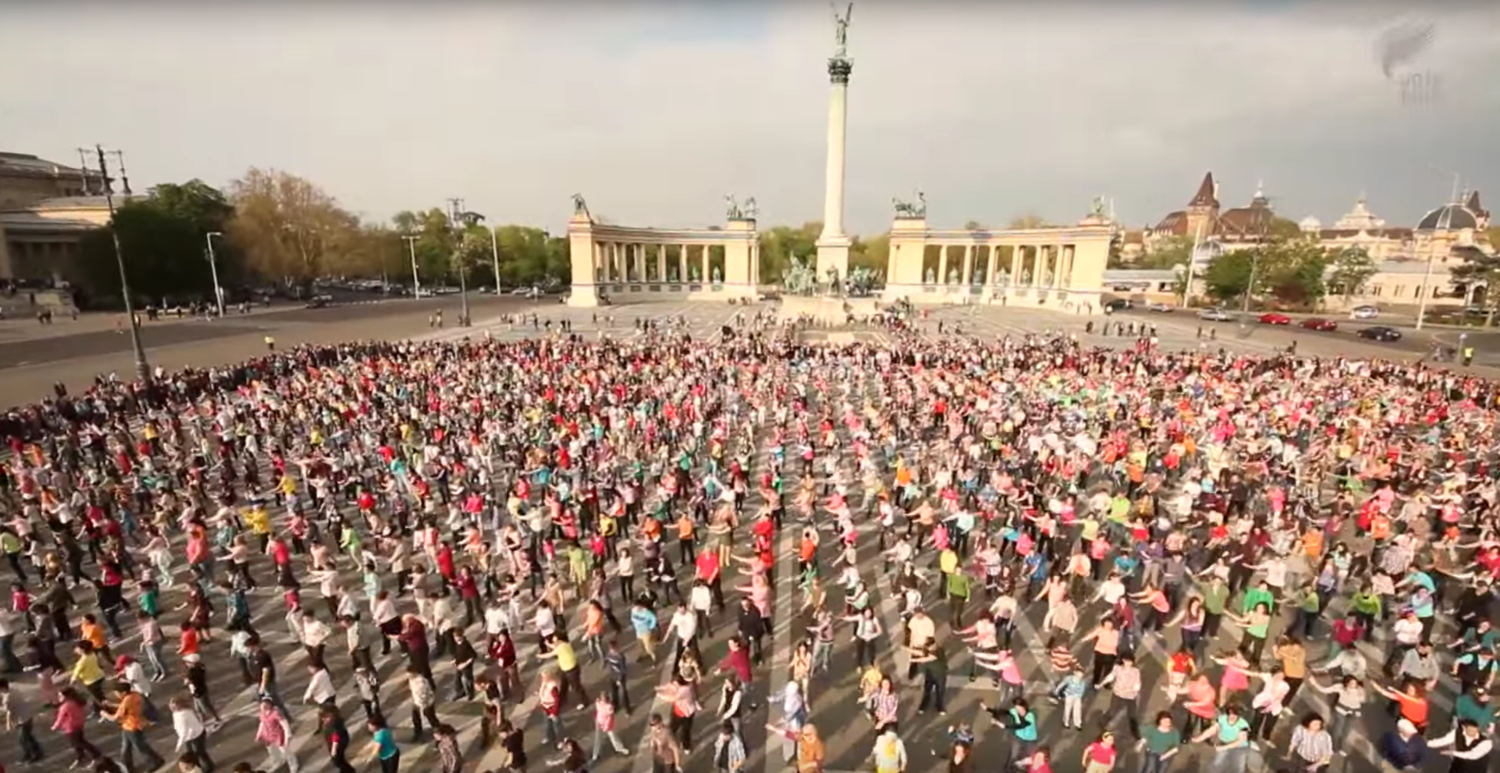 The world's largest flashmob dance for the natural family welcomed participants to WCF XI Budapest on May 24th.  Organized by UpToFaith and Faith Church Hungary, the flashmob dance in Budapest with thousands of people was joined by flashmob celebrations of the family in more than 60 cities around the world.  Watch here.
Special cultural and arts programs during the WCF XI Budapest Family Summit included a musical concert by Kara Klein,  a special Performance by Zoltán Kiss on violin and Apor Szűts on piano, and a dance performance of the Csillagszeműek Children's Dance Ensemble.
WCF XI delegates were also treated to the exclusive European Premiere of the Hollywood movie, "The Case for Christ,"  presented by Ted Baehr, Robert Baehr of MovieGuide and Jonathan Gunn, the movie's director, and a writer for PureFlix.
In collaboration with One of Us and the European Life Forum, WCF XI Budapest included an exclusive performance of the Symphony of Life with over 300 musicians on stage.  The musical work, performed by the Spanish association Symphony Orchestra and Choir JMJ, the Children's Choir of the Hungarian State Opera and the Vox Mirabilis Choir in Budapest, was a tribute to the late French doctor Jérôme Lejeune, the discoverer of the genetic cause of Down syndrome and a great defender of life.
The Summit closed with a Family Festival in the streets and parks in central Budapest that attracted thousands of Hungarian families and children to celebrate the importance and beauty of the natural family.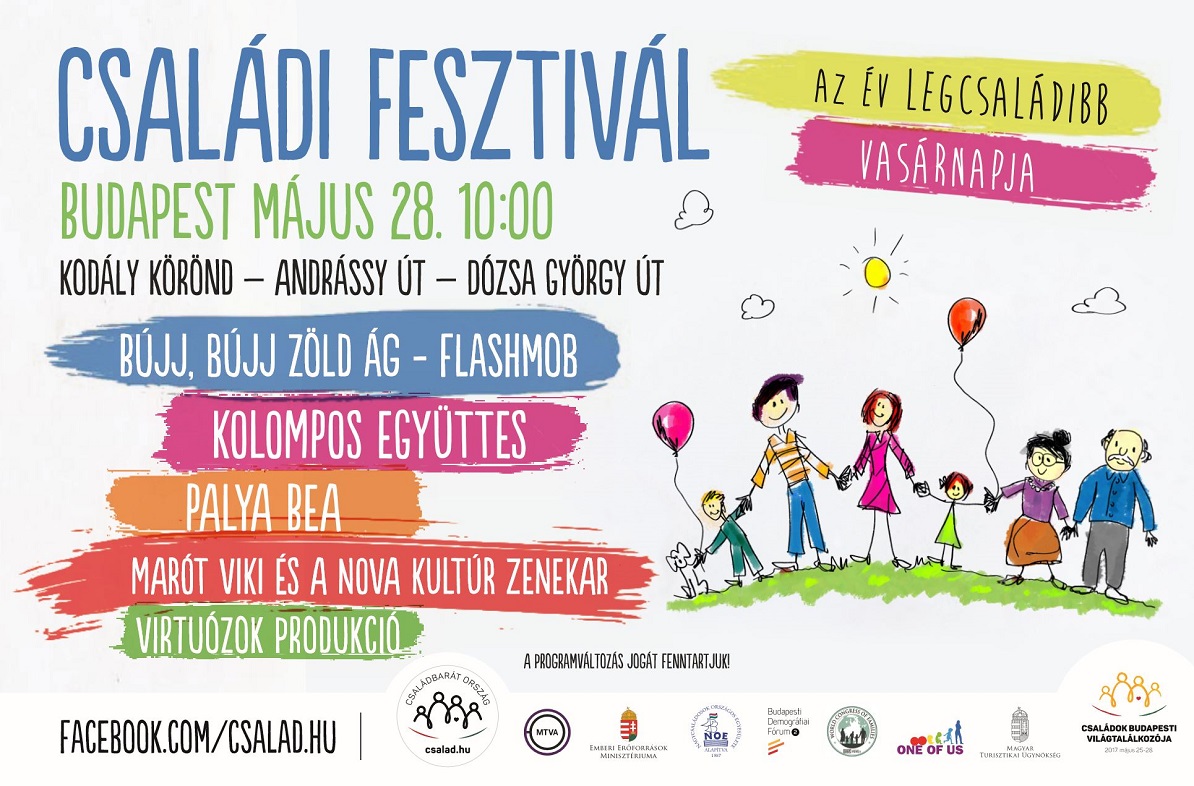 Read more about WCF XI, The Budapest Family Summit…
WCF African Regional Conference in Lagos – March 27-29
A WCF African Regional was held at the Nigerian Institute for International Affairs in Lagos, March 27-29. The principal organizer was Theresa Okafor, WCF Regional Representative for Africa.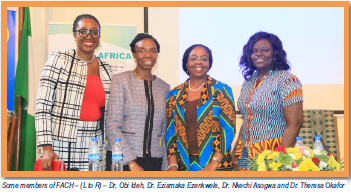 WCF/IOF President Brian Brown gave a rousing opening address which set the tome for the conference, telling the audience: "In this fight for the family, we can all do something. We all need to do something. Ultimately, we need better tactics, and I know we will end this."
The Conference had speakers and participants from the US, UK, Netherlands, Malawi, Uganda, Ethiopia, Kenya and several Nigerian states.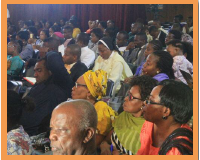 Participants included the Archbishops of Ibadan and Lagos, the President of the African Bar Association, MPs from Uganda, and Ambassador Uche Ajulu-Okeke (Nigeria's Consul General in South Africa). Also represented were the Nigerian Ministries of Education and Justice.
The Conference stressed the need to respect human life from conception to natural death, and protect children, marriage and the family.nIt examined the indispensable role of the family.  It also examined various threats to the family and why it is in dire need of protection. There was also a discussion of the effect of domesticating certain treaties such as CEDAW (the Committee on Elimination of Discrimination Against Women) and the Maputo Protocol. Both are anti-life and anti-family.
Sharon Slater, chairman of the UN Human Rights Caucus, exposed Comprehensive Sexual Education (CSE). Dr Philip Njemanze, who's done groundbreaking work on cognitive neuroscience, discussed the fundamental differences in the male and female brains. His conclusion: Gender is nature and not nurture. The notion of innate sexual orientation is ideological, not scientific.
The testimonies of post-abortive women, such as Kechy Aimba, Jacqueline Gandi and Salome Wende, had a powerful impact.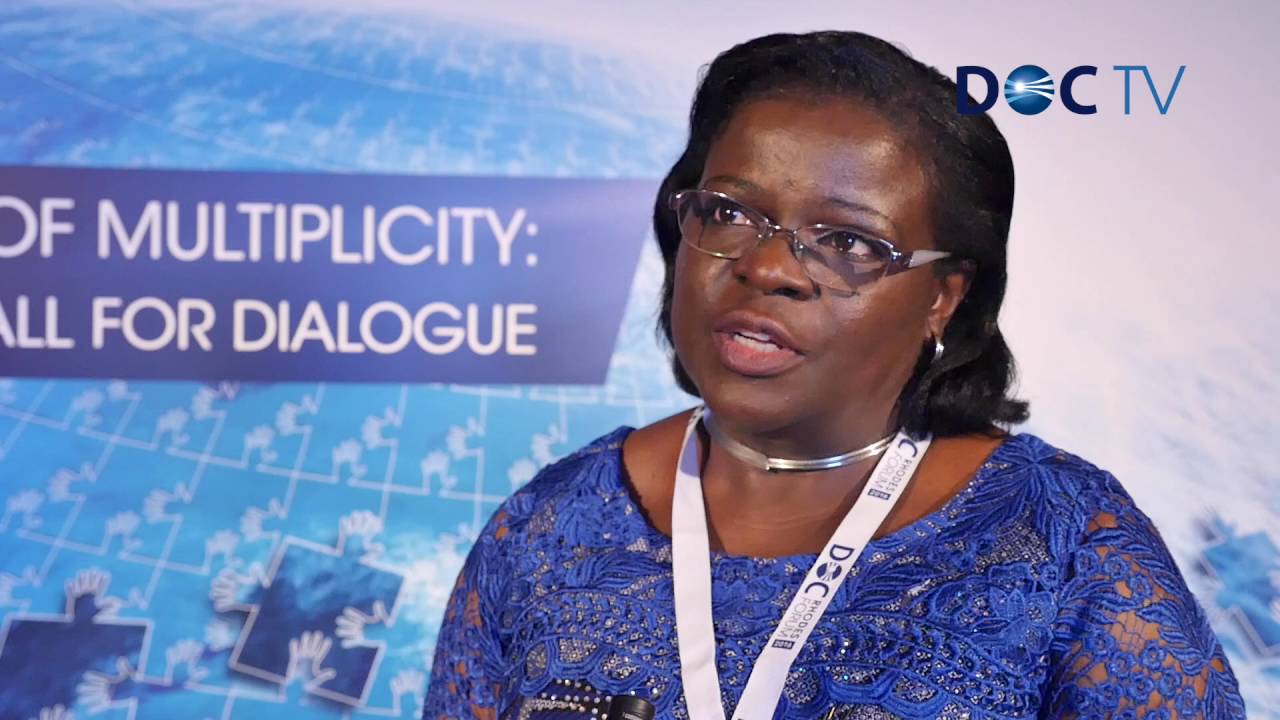 Theresa Okafor reports: "For those attending, the Conference was an eye-opener. They heard things they had not heard before and they realized that the fight against moral decadence was not exclusive to Europe and America, and that it was already at the doorstep of Africa. The need to act now was clear to all."
Read more about WCF Lagos Conference…
WCF Paris Regional Conference – April 1
On April 1, more than 300 leaders, activists and scholars participated in the first World Congress of Families Conference in Paris.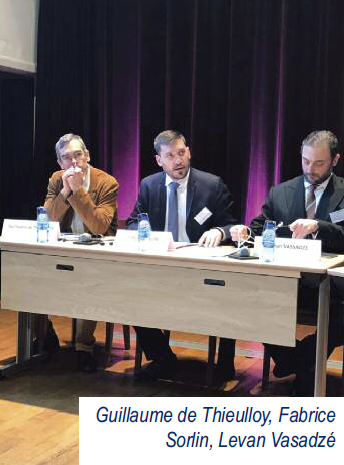 The conference, held at the historic La Maison de la Chimie, was organized by the French Society of Demography, chaired by Fabrice Sorlin.
More than 15 speakers discussed such varied topics as:
Tactics and strategies of the LGBT lobby at the European Union
Georgia's Liberal Experience
Russian Revival in the 21st century
Europe or the European Union — which way for Serbia?
The counter-values of the mainstream media
The aggressive anti-family policy of the EU as a factor in destruction of Ukrainian statehood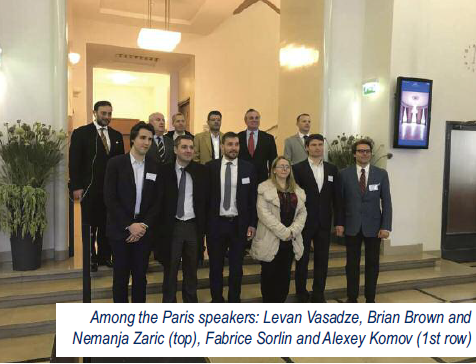 International speakers included Brian Brown, Levan Vasadze (Georgian Demographic Society, organizer of WCF X), Nemanja Zaric (International Director of the Serbian Movement Dveri), Alexey Komov (WCF Representative in Russia and the C.I.S.), and Alexander Skvortsov and Liudmyla Hrydkovets from Ukraine.
Among the French speakers were: Guillaume de Thieulloy (owner of "Le Salon Beige website"), John Laughland, Ph.D., Yannick Jafrré (Professor of Philosophy), Philipe Migault (ex-journalist and President of the Centre for European Strategic Analysis) Xavier Moreau (Founder of the Startpol Think Tank) and Fabrice Sorlin.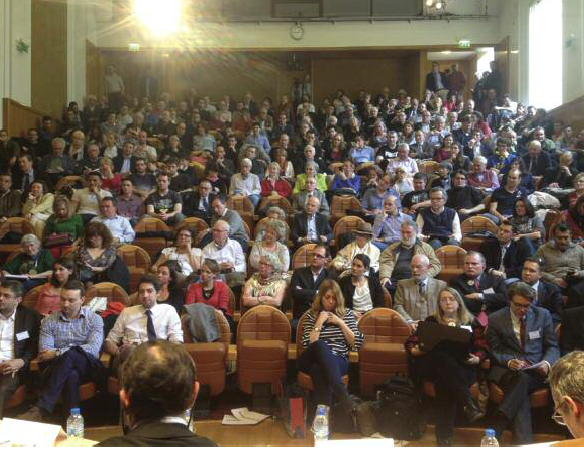 Sorlin observed: "Organizing a regional conference in France was a great and wonderful experience for me and my team. It was the first time that we were able to bring together so many pro-life and pro-family leaders, from within and outside the country."
Read more about WCF Paris Conference…
WCF Antigua Caribbean Regional Conference, June 29-30
WCF Antigua was our 4th Caribbean conference. Besides Antigua, there were participants from Trinidad, Barbados, St Lucia, Jamaica and Montserrat.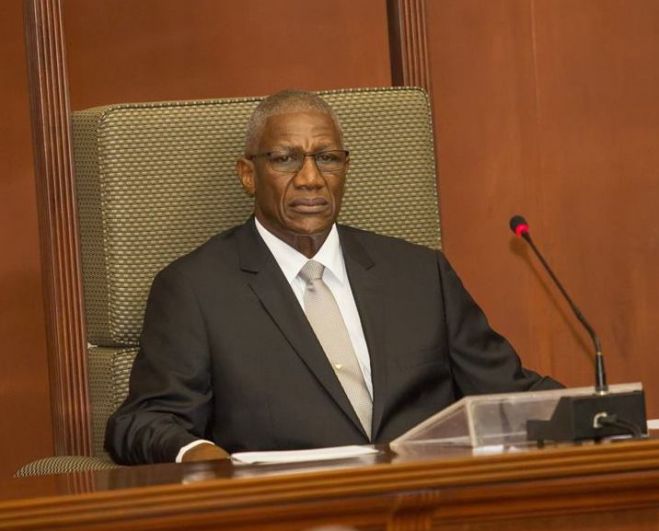 The conference was opened by Sir Dennis Williams, Governor General of Antigua and Barbuda, who strongly endorsed its theme ("Building Strong Caribbean Families").
Speakers included: Don Feder, Glenn Stanton (Focus on the Family), Rebekah Ali-Gouveia (WCF Caribbean Coordinator), Donna Harrison (President of the American Association of Pro-Life OBGYNs), Dr. Martha Shuping (a clinical psychologist with Save One, an international pro-life group), Neil Joseph (a local anti-pornography activist), Lisa Thompson (National Center on Sexual Exploitation), Sarah Flood-Beaubrun (Member of Parliament, St. Lucia), Dr. Godfrey St. Bernard (University of the West Indies), Philippa Davis (Jamaica Coalition for a Healthy Society), Douglas Napier (Alliance Defending Freedom), Sharon Slater (Family Watch International) and Stephanie Luck, Esq. (an anti-drug activist from Colorado).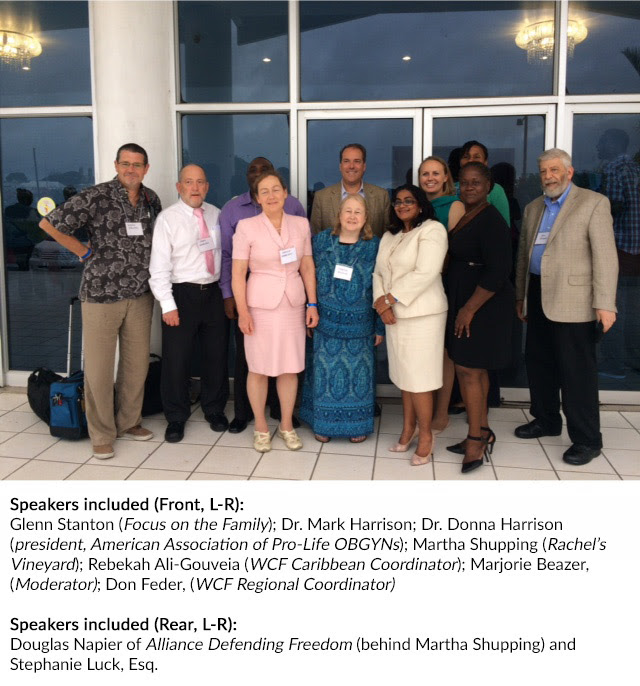 Topics covered included marriage, demographics, marijuana, abortion, pornography, overcoming same-sex attraction, sexuality education, population control, prostitution and human-trafficking, and defending the family at the Organization of American States.
The conference was covered in The Antigua Observer https://antiguaobserver.com/activists-promote-traditional-marriage-over-same-sex-union/.
The Antigua conference chief organizer was Sean Bird (Antigua Christian Coalition for a Healthy Society).
Read more about WCF Antigua Caribbean Conference…
WCF Caribbean Conference in St Lucia – November 17-18
The World Congress of Families Fifth Caribbean Regional Conference took place November 17-18 in Rodney Bay, St. Lucia, sponsored by the Caribbean Centre for Family and Human Rights (CARIFAM).
More than 150 attended the opening ceremony, which included speeches by the Hon. Guy Joseph, Acting Prime Minister of St. Lucia, Lennard Montoute, Minister for Social Justice and Equity, and Fr. Linus Clovis (Chm. of the CARIFAM Board of Directors).
CARIFAM was founded by Sarah Flood-Beaubrun M.P. Besides St. Lucia, the conference
included speakers from Barbados, Trinidad, Antiqua and Jamaica (among other Caribbean nations), the United States, Canada and Morocco.
World Congress of Families was represented by Don Feder, Susan Roylance (speaking on her handbook: "Family Capital and the SDGs/The Family and Sustainable Development Goals"), Rebekah Ali-Gouveia (WCF Caribbean Coordinator), and Theresa Okafor (WCF African Coordinator).
Topics included marriage, motherhood, fatherhood, Comprehensive Sexuality Education, Caribbean Demographics, "Fertility Education and Medical Management," "The African Experience," "The Church's Role in Addressing HIV/AIDs," and "The Unexpected Pregnancy."
The afternoon of the second day was devoted to panels of youth, clergy and representatives of other Caribbean nations. Entertainment was provided by The Royal St. Lucia Police Band and a Christian rapper.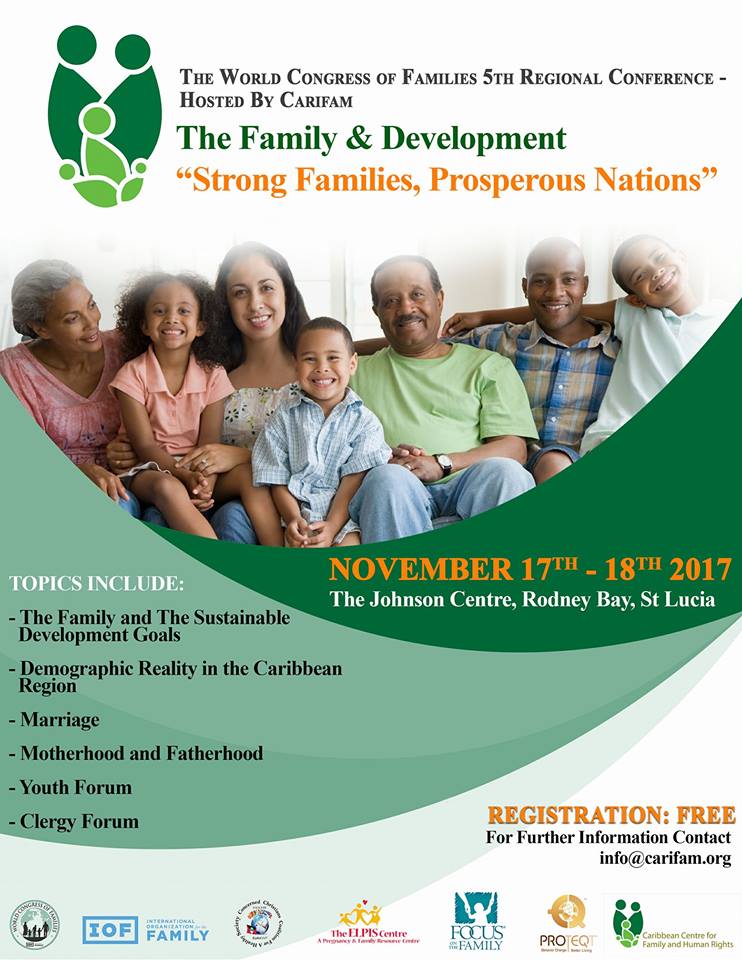 Read more about WCF St. Lucia Caribbean Conference…
WCF African Regional Conference in Malawi, November 29-30
The Third World Congress of Families African Regional Conference in the past two years took place at the Sunbird Capital Hotel in the Malawian capital of Lilongwe, a week after the St. Lucia Conference.
It opened with a press conference and closed with a banquet for members of the Malawian Parliament, hosted by Family Watch International. It also included a private meeting with Dr. Saulos Chilima (Vice President of the Republic of Malawi) and a dinner for Malawian Catholic bishops.
The keynote address was delivered by Archbishop Thomas Luke Msusa (Chairman of the Episcopal Conference of Malawi). Brian Brown welcomed participants.
Dinner with Members of Malawi Parliament
Among the other prominent speakers were Rev. Dr. Zacc Kawalala (Chairman of the Ethics, Peace and Justice Commission of the Evangelical Association of Malawi), Moira Chimombo (SAFE Africa), Dr. Theresa Okafor, Sharon Slater and Don Feder.
There were sessions on such timely topics as:"The Sexual Revolution," "Comprehensive Sexuality Education," "The Impact of Pornography," "The Role of Parents in Education," "Homosexuality and Family Life," "The Truth About Maternal Health,"  "The African Family and Cultural Colonialism," abortion, contraception and sexually transmitted diseases, "Constitutional Law on Life and Family," "Religious Freedom" and "Human Rights: Including the Rights of Children." Among the other prominent local speakers were Dr. Beatrice Mwagomba (who was with the Malawian Ministry of Public Health from 2012 to 2017) and Dr. Garton Kamchedzera, Dean of Law at the University of Malawi.
The conference also included reports from Ghana, Kenya, Swaziland, Tanzania and Uganda.
Read more about WCF Malawi African Regional Conference…
IOF is Uniting and Equipping Leaders Worldwide to Promote the Natural Family
World Congresses provide a unique opportunity for thousands of leaders, activists, scholars and public officials to meet and discuss the most pressing issues of the day relating to life and the family. Since 2012, Congresses have been held almost every year.
Regional conferences bring WCF to grassroots leaders and activists, providing in-depth discussion of crucial topics, and training on how to impact the policy debate. The annual number of regional conferences continues to grow. At this point, there are 5 to 6 a year, covering North and South America, the Caribbean, Europe, Africa and Australia and New Zealand. Through this work – and along with our more than 40 Partners – the World Congress of Families and the International Organization for the Family (our parent organization) are building a worldwide pro-family and pro-life movement.
Read the next issue of the WCF Leadership Memo for an overview of our other projects and activities in 2017 and plans for 2018.
Calendar of Upcoming Events
January 19, 2018 – National March for Life,  Washington, DC, USA,  More information…
February 2, 2018 — Movieguide's Annual Faith & Values Awards Gala & Report to the Entertainment Industry.  Read more…
Feburary 16-17 – International Pro-Life Festival, Verona, Italy.  Contact Toni Brandi at ProVita for more information…      
February 20, 2018, 7pm — BYU Wheatley Institution Roundtable on Family, Keynote Speaker: Allan C. Carlson (IOF Senior Fellow),
Gordon B. Hinckley Alumni and Visitors Center, Provo, Utah, United States

May 11-12, 2018 — WCF Family Forum, Lisbon, Portugal, and VIP Visit to Fatima and Porto, Contact Larry Jacobs for more information…
May 15, 2018 – Seizing the Future, Protecting the Family, WCF Regional Conference in Nairobi, Kenya, co-sponsored by Kenyan Christian Professionals Forum and Foundation for African Cultural Heritage, Contact for more information…
May 15-19, 2018 — Global Home Education Conference, Moscow and St. Petersburg, Russia, More information…
June 23, 2018 Saturday – 11:00 AM, March for Marriage 2018, Washington, DC, sponsored by National Organization for Marriage (WCF Partner), Freedom's Journal Institute (WCF Partner) and IOF.  Visit www.marriagemarch.org to register and sign up.
September, 2018 — World Congress of Families XII (to be announced)
World Congress of Families XIII  – To Be Selected, Send Proposals and Hosting Bids to ljacobs@profam.org.
—————————————————
Thank You To All of Our World Congress of Families Partners For Your Leadership and Support
African Organization For The Family (Kenya)
Angels of Charity and Music (Peru)
Alive to the World (United Kingdom)
Alliance Defending Freedom (USA)
Latin American Alliance for the Family  (Venezuela)
Associazione per La Difesa dei Valori Cristiani – Luci sull'Est  (Italy)
Black Conservative Summit (USA)
Christian Film and Television Commission
Christian Concern (United Kingdom)
Ethics and Public Policy Center (USA)
Sanctity of Motherhood Program (Russia)
Family Policy Institute (South Africa)
Foundation For African Cultural Heritage (Nigeria)
Freedom's Journal Institute for the Study of Faith and Public Policy (USA)
Georgian Demographic Society (Republic of Georgia)
Home School Legal Defense Association (USA)
Kenya Christian Professionals Forum
National Center on Sexual Exploitation (USA)
National Organization for Marriage
Novae Terrae Foundation (Italy)
Tradition, Family, and Property (USA)
Touchstone Magazine: A Journal of Mere Christianity
Worldwide Organization For Women (USA)
—————————————————
Want future updates? Subscribe Now.
International Organization for the Family
934 North Main Street
Rockford, Illinois 61103phone: 815-964-5819email: info@profam.org

Uniting and equipping leaders
worldwide to promote the natural family!

profam.org

The International Organization for the Family (IOF) unites and equips leaders worldwide to promote the natural family. IOF depends on voluntary contributions from individuals, businesses and organizations to support its work. IOF receives no government funding of any kind.

World Congress of Families is a project of IOF (formerly The Howard Center for Family, Religion & Society) that mobilizes the international pro-family movement through an global network of pro-family organizations, scholars, leaders and inter-faith people of goodwill from more than 80 countries that seek to protect and promote the natural family as the fundamental and only sustainable social unit and the 'seedbed' of civil society in agreement with the UN Universal Declaration of Human Rights, 1948.